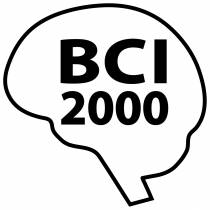 Changes:
Added an offset of 32768 to mouse coordinates recorded by the KeyLogger component so negative mouse coordinates are represented properly.
Bug Fixes:
Fixed AlignChannels parameter in gUSBamp.prm parameter fragment.
A number of minor bug fixes related to ERP visualization in the P3TemporalFilter.
P3TemporalFilter no longer crashes when an invalid channel is specified in TargetERPChannel parameter.
Changes to Contributed Code:
Renamed getparams tool to RDAgetparams.
Contrib distribution now contains neurogetparams tool.