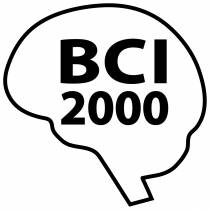 Wednesday, February 17, 2010
This is an announcement of the February 2010 build of BCI2000.
We suggest that you always use the latest BCI2000 build, in order to profit from bug fixes and feature additions.
Bugs fixed in this version:
Operator scripts now correctly report failure when an invalid state line is given.
Drag-and-drop batch files in the command line directory will now work more reliably.
Image stimuli are now displayed correctly for an "AspectRatioMode" of "AdjustBoth".
Win32 mex files now have a mexw32 extension.
RDAClient works more reliable for higher sampling rates and larger numbers of channels.
Monthly builds, together with an overview of changes between builds, are listed on the BCI2000 wiki at http://www.bci2000.org/wiki/index.php/BCI2000_Binaries#Version_History.