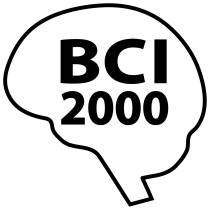 Wednesday, February 4, 2009
Enhancements
Improvements to gUSBamp source module (A Wilson).
Operator Module: Improved timing behavior when clicking window titles (J Mellinger).
CursorTask: TargetCode and ResultCode states are now 8 bits wide, allowing for a maximum of 255 targets (G Schalk).
Asynchronous events recorded into bcievent are now available for online processing (J Mellinger).
Updates to contributed code
RDAClient and Biosemi2 source modules now compile under cygwin gcc 3 in mingw mode (J Hill).
DateGlove5DTUFilter now also supports the 5DT Data Glove 14 Ultra (P Brunner).
Bug fixes
The Normalizer filter would ignore BufferCondition entries under certain circumstances (J Mellinger).
load_bcidat mex file performed conversion of nested matrices into Matlab structs incorrectly (J Mellinger).
Recording of cursor position by CursorTask into state variables did not match specification (J Mellinger).
StimulusPresentationTask did not handle empty image and sound file entries correctly (J Mellinger).