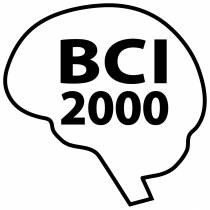 P300 and Mu rhythm examples and tutorials use new SpatialFilter options.
Some issues in runtime/component deployment have been fixed in the Offline Analysis tool (J Fialkoff).
Choosing Help->BCI2000 Help should be more reliable now (J Mellinger).
FIRFilter has been rewritten to simplify configuration (J Mellinger).
RDAClient (BrainVision) source module now issues a notification rather than a runtime error when blocks are out-of-sequence (J Mellinger).