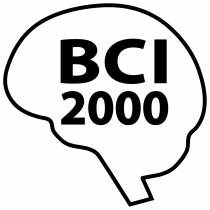 Thursday, November 12, 2009
This is an announcement of the November 2009 build of BCI2000.
We suggest that you always use the latest BCI2000 build, in order to profit from bug fixes and feature additions.
Monthly builds, together with an overview of changes between builds, are listed on the BCI2000 wiki at
http://www.bci2000.org/wiki/index.php/BCI2000_Binaries#Version_History
Bug fixes in this version:
Mouse and joystick logging will now correctly record initial position at the beginning of a run.
Changes to contributed code:
A number of bugfixes and improvements to the TMSi source module (J. Hill).