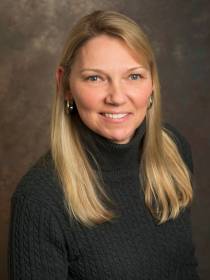 Visiting Research Scientist
Jennifer is a movement scientist who studies motor control and motor learning in humans; her passion lies in understanding the mechanisms underlying postural control and balance, for the purpose of improving/restoring these abilities in individuals affected by neurological injury or disease. Previous research methodologies include perturbation-based training, H-reflex operant conditioning, non-invasive brain stimulation, prism adaptation, and split-belt treadmill training.
Jennifer is a graduate of the United States Military Academy at West Point, where she studied Mathematics and Mechanical Engineering; she later earned both a Master of Science and Doctor of Philosophy in Biomechanics and Movement Science from the University of Delaware. Prior to becoming a research scientist, she served, first, as a maintenance officer and logistician in the U.S. Army Ordnance Corps, and later, as an adaptive sports instructor.